2013
Created in collaboration wit Sarah Anderson, Ágata Pinho, Cristiana Rocha, Filipa Fonseca Sphiza, Raquel Rua, Teresa Santos.
Sarah Anderson A combination of live performers and a 30 channel sound system creating a cinematic narrative for the Serralves Villa in Porto.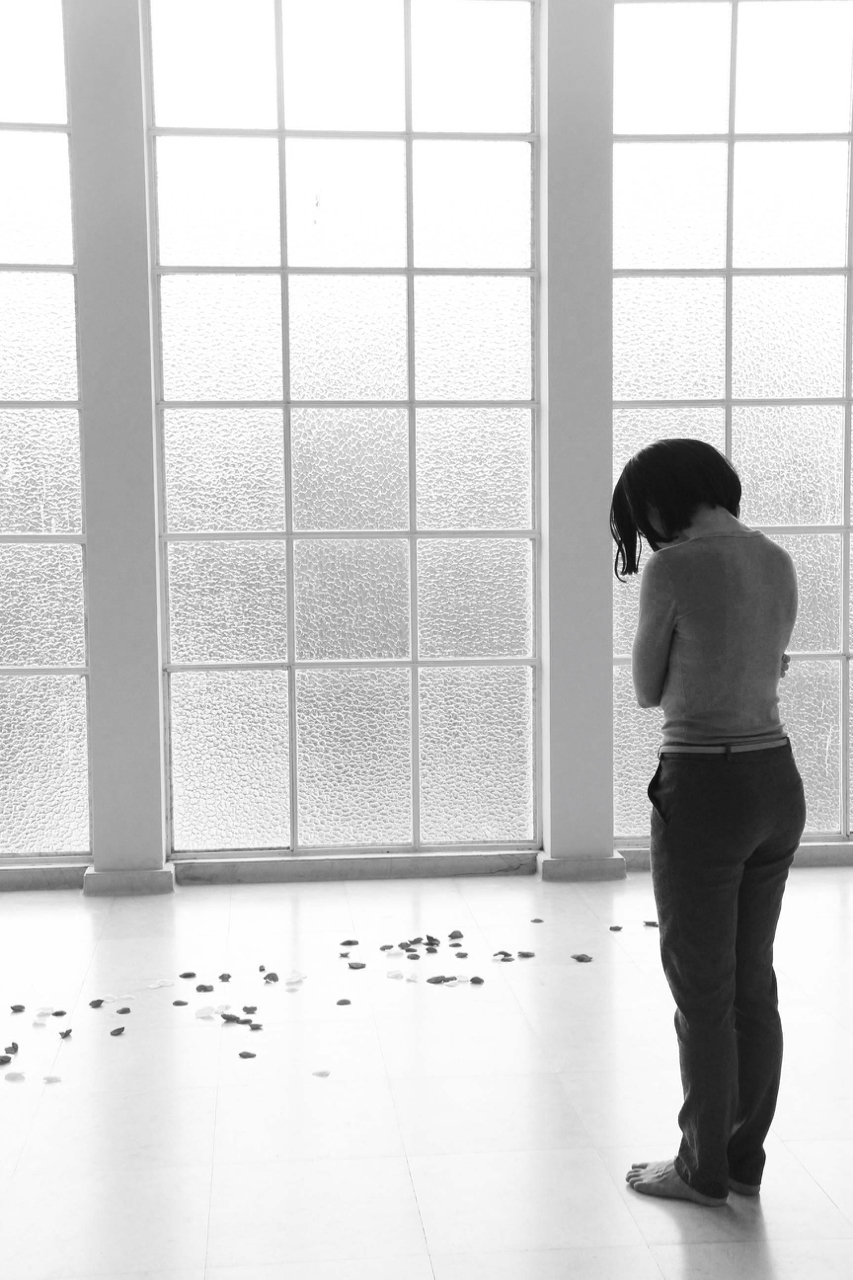 The rooms of the villa became cinematic frames for a composition that drew on notions of determinism, self reflection and the impossibility of progress. Performers created threads of poetic tableaus through the rooms of the villa, each performer represented the same character, always seeing a version of 'themselves' in the future of the next room. A multi-channel sound system surrounded these static scenes with resonant tones that hung in the air, removing a sense of time from the spaces. Portable speakers carried by the audience played individual melodic elements of the score that brought a temporality to the experience, articulating and animating the spaces they moved through.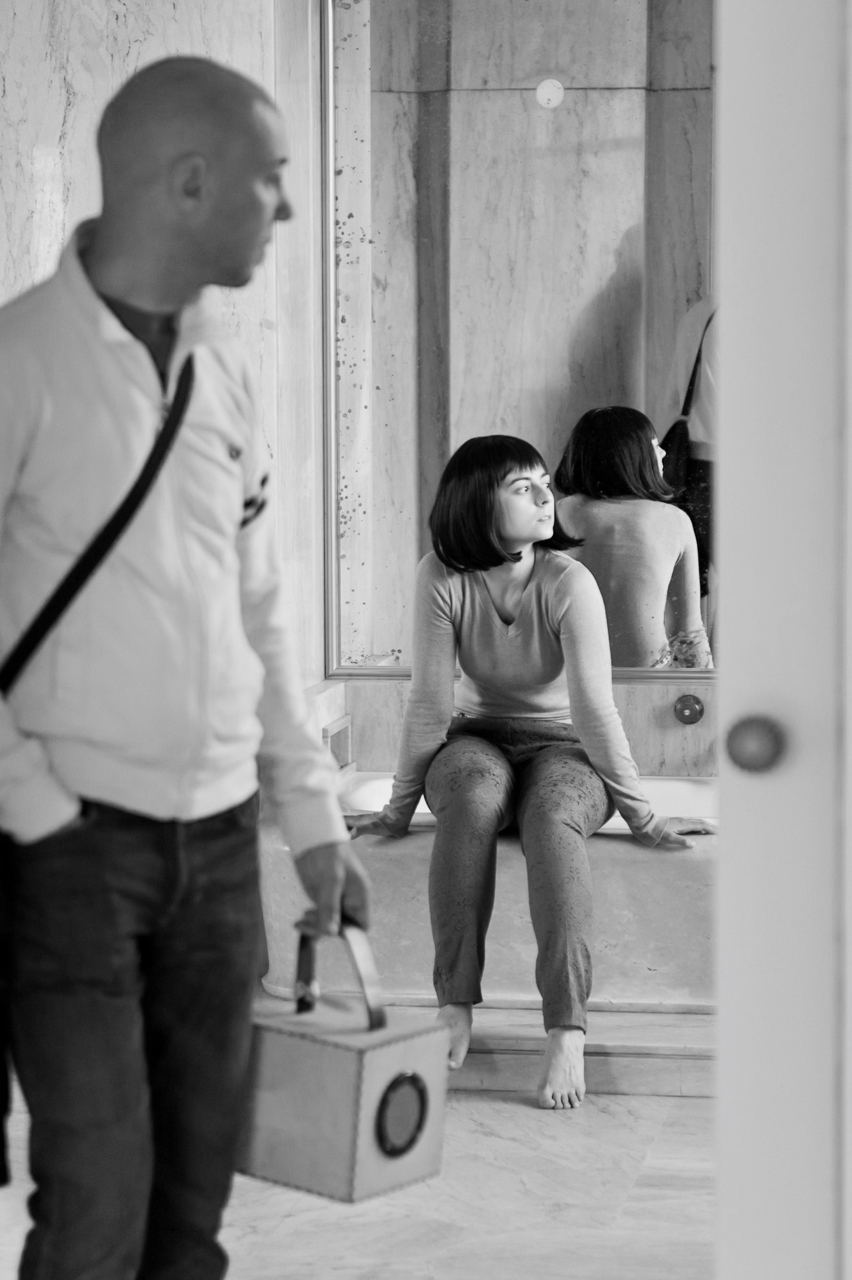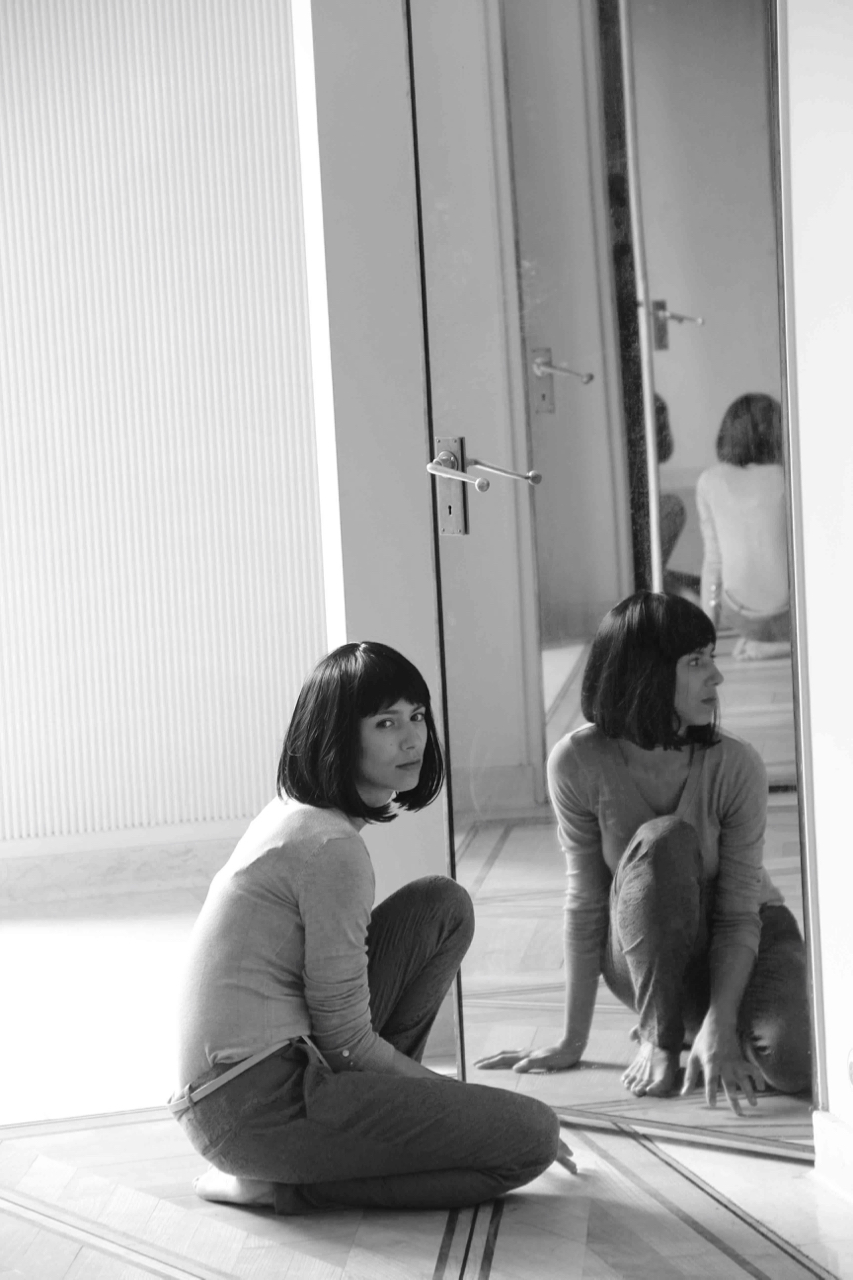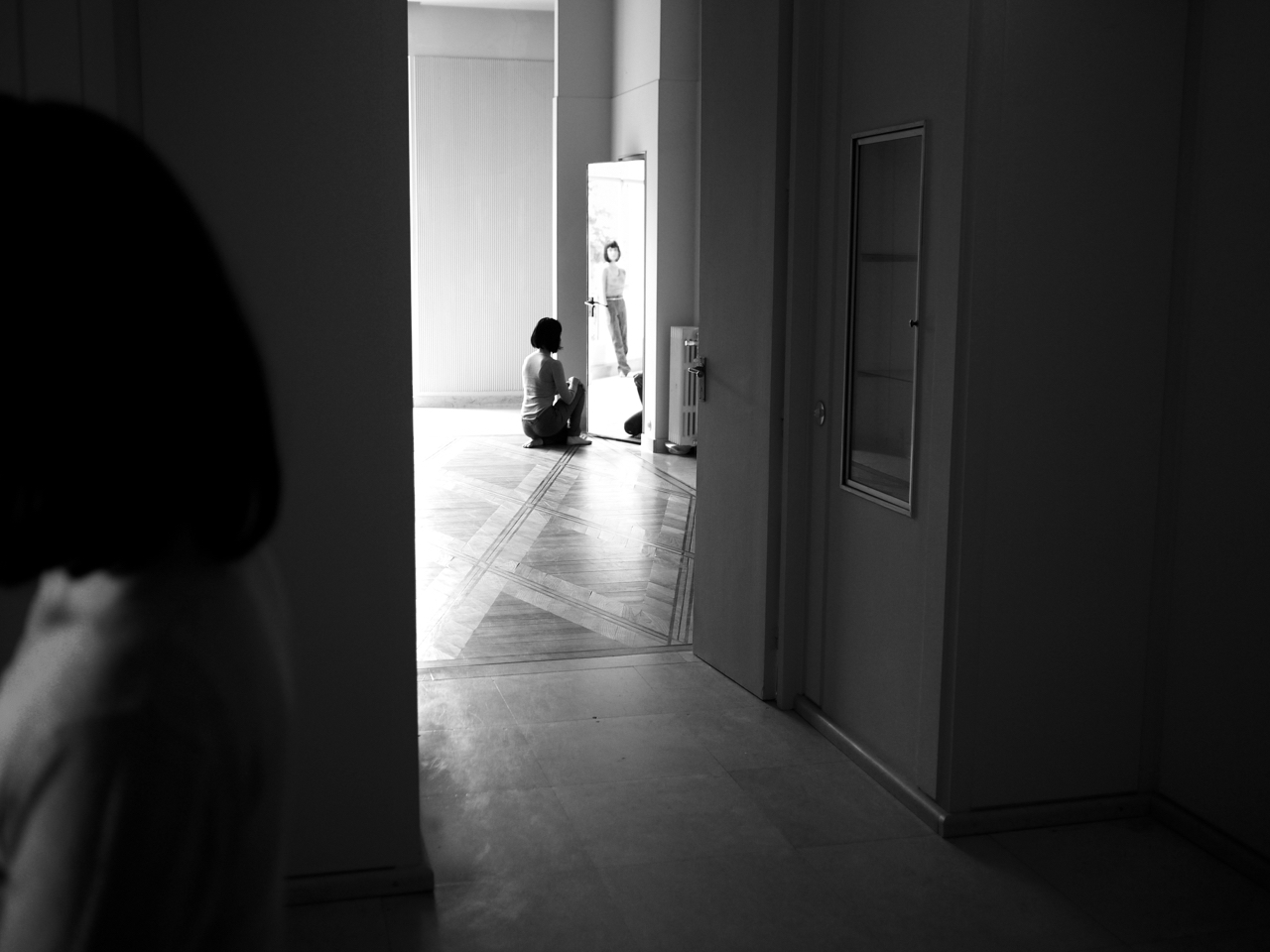 Credits
Commissioned as part of Serralves Em Festa 2013, Porto