2013
Created in collaboration wit Sarah Anderson and Emilie Grenier
"Whether we were experiencing the performance or being the performers became blurred … a smile remained on my face long after the music had stopped. This carefully choreographed meander of the streets made for a bewitching evening, the haunting music a brand new city soundtrack" – Bristol Culture
"The power of the piece is the tension found in being a participant – you're both audience and performer, imposing this eerie, charged music on the city around you. There are exchanges with passersby going about their days, their private wistful stares or shared jokes becoming part of your internally concocted narrative" - The Quietus
A Folded Path and Of Sleeping Birds are pedestrian speaker symphonies, soundtracks for cities, carried through the streets by a participating audience, experienced by everyone it passes.
Comprising of 30, custom-built, location sensitive portable loudspeakers each playing a different element of the music Circumstance have composed. One might be playing a voice, another a sweeping violin or glistening electronic tone.
The work creates a stunning and evocative cinematic layer over the city streets. The audience, divided into groups, takes a different route through the city, coming together at certain points to create moments of harmony and resonance between them.
The GPS position of the speaker causes different sections of the composition to be played, so the structure of the work resonates with the environments it passes through. The speakers are highly directional so the movement of the people within the group changes the acoustic relationship between them, the audience become the orchestra.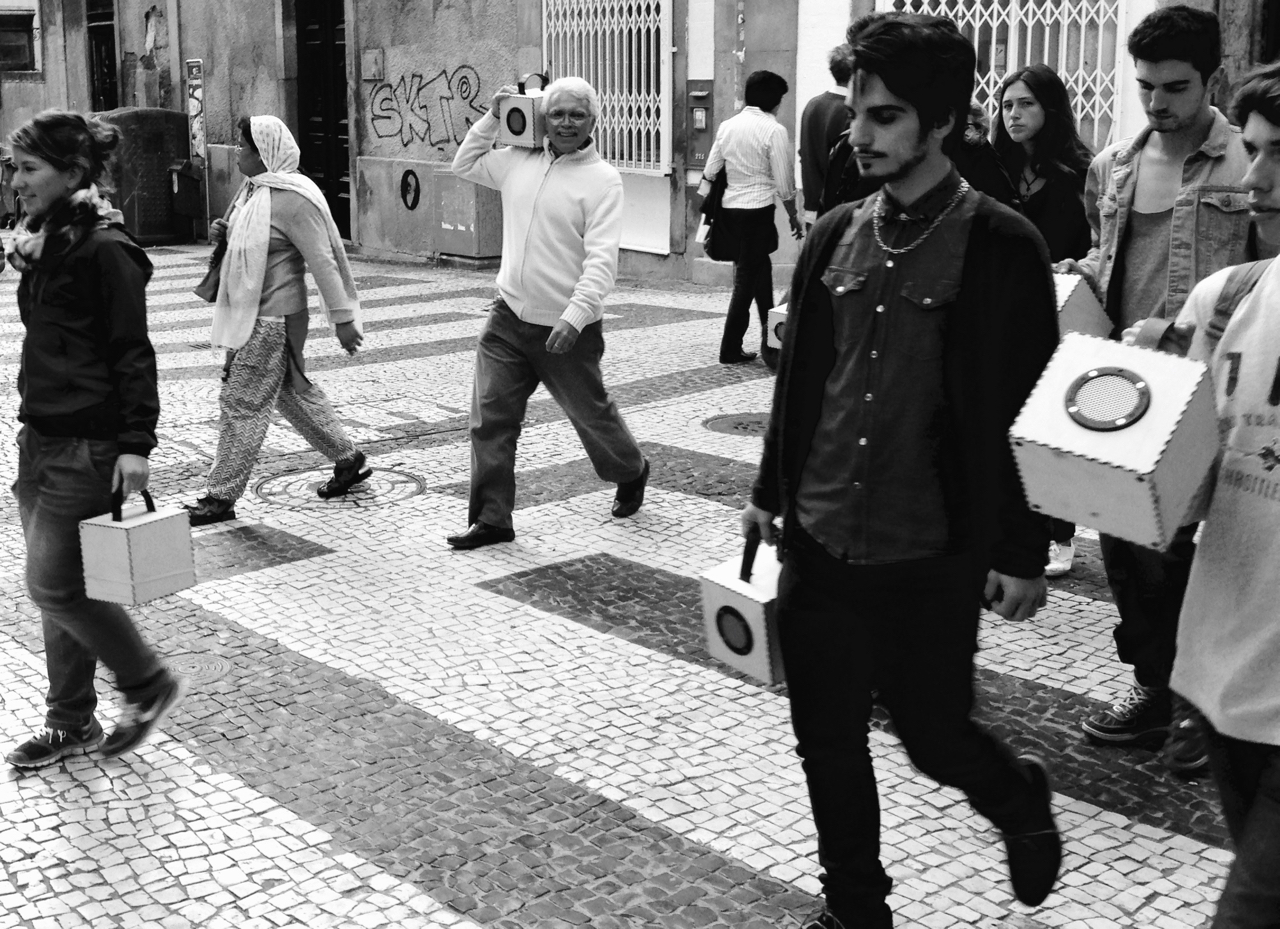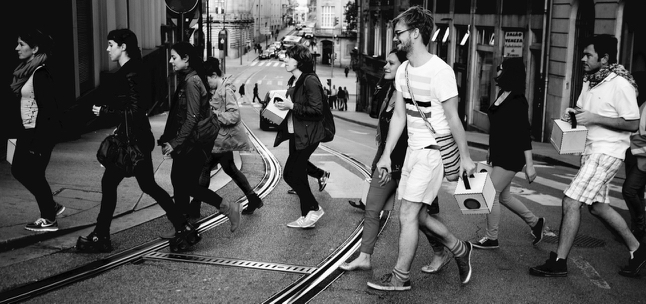 Of Sleeping Birds was originally commissioned by Anglia Ruskin University + Futurecity as part of Visualise – a public art programme for Cambridge, UK 2012 Locative audio software : Appfurnace
A Folded Path originally commissioned by Serralves, Porto as part of Serralvesfest 2013